What You'll Learn in this Post
Edo State Internal Revenue Service (EIRS) Recruitment 2021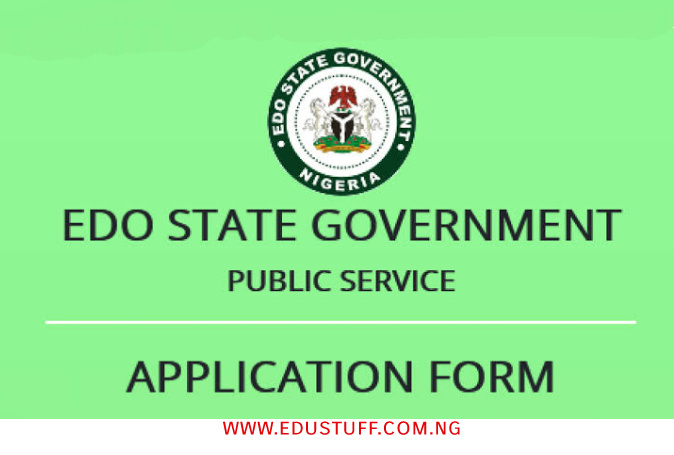 EIRS Recruitment 2021: See how to apply for Edo State Internal Revenue Service Recruitment (EIRS) job for talented graduate and experienced professionals to fill the critical vacant positions, eirs.gov.ng.
Qualified and interested applicants are invited for application for EIRS Recruitment 2021 for the positions listed below:
1.) Database Manager
2.) Database Administrator
3.) Data Analyst
4.) Programmer
5.) IT Helpdesk Officer
6.) Human Resource Director
7.) Communications / Public Relations Personnel
8.) Digital Media Manager
9.) Creative Graphics Designer
10.) Customer Service Support Representative
11.)  Digital Video Camera Operator / Editor
12.) Zonal Manager
13.) Business Analyst
14.) Admin Assistant II
15.) Tax Officer II
16.) Tax Officer I
17.) Personal Assistant / Secretary
18.) Procurement Officer
19.) Budget and Fiscal Management Officer
20.) Internal Control Officer
21.) Internal Control & Compliance Officer
22.) Technical Service Manager
23.) Tax Appeal Officer
24.) Debt Recovery Officer
25.) Admin & Supply Officer
26.) Scratch Card Operation Officer
27.) Legal Officer
Location: Edo
Recommended: NSCDC Shortlisted Candidates 2021 Names is out Download PDF Now | cdfipb
Edo State Internal Revenue Service Recruitment Requirements
1. Candidate must possess the minimum academic and professional requirements for each role as stated below.
2. Unless otherwise stated, a minimum of a second-class lower degree or lower credit HND Diploma is required and Candidate must have completed the mandatory NYSC program (where applicable). Additional educational or professional qualifications may be an added advantage.
3. Candidate must also be computer literate, technology savvy, possess good Interpersonal and leadership skills and be able to work effectively in teams.
4. Candidate applying as experienced professionals must not be more than 50 years of age by December 31, 2021
Candidates should possess the required qualifications, experience and skills.
How To Apply for Edo State Internal Revenue Service Recruitment 2021
To apply for the Edo State Internal Revenue Service Job (EIRS) recruitment, apply via https://eirs.gov.ng/job_advert/
NB:
Fill correctly all necessary fields
Upload a resume and click submit
Application Deadline: Sunday, September 19, 2021.
Thanks for reading, good luck.