Apply for Delta State Technical Colleges Teachers Recruitment for 2021, see how to apply, Requirements, deadline and shortlisted candidates,  [email protected] technicaleducation.deltastate.gov.ng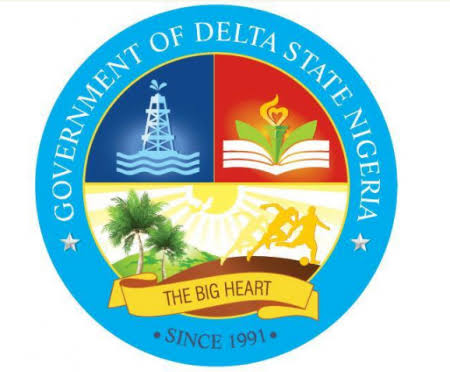 Delta State Technical Colleges Teachers Recruitment 2021 
The Delta State Government is interested in recruiting graduate-teachers for specific subject areas for its technical colleges within the state. The subject areas, requirements and methods of application are as follows: [email protected]
Available Subject Areas
English Language/Studies B.A.Ed./B.Ed. English and Literature in English
Mathematics B.Sc.Ed./B.Ed. Mathematics
Basic Science B.Sc.Ed. (Integrated Science/Science Education)
Basic Technology B.Ed. (Technical Education) or B.Eng./B.Tech/HND (Mechanical, Civil or Electrical/Electronic Engineering)
Civic Education/Security Education B.Ed. Social Sciences
Agricultural Science 7 I Historical Studies B.Sc.Ed./B.Ed. Agricultural Science B.Ed. History
Cultural & Creative Arts B.Ed. Fine and Applied Arts
Christian Religious Studies; B.Ed. Christian Religious Studies
Business Studies/Education B.Ed. Business Education/Secretarial Studies
Home Economics/ Catering Craft Practice B.Ed. Home Economics/Hospitality/Hotel Management/Food & Nutrition
Computer Science/ICT B.Sc.Ed./HND (Computer Science)
French B.A.Ed. (French)
Physics B.Sc. Ed. (Physics)
Biology B.Sc. Ed. (Biology)
Chemistry B.Sc.Ed. (Chemistry)
Economics B.Sc. Ed. (Economics)
Commerce B.Ed. (Commerce)
Financial Accounting B.Ed. (Accounting)
Motor Vehicle Mechanic Works B.Sc. Ed. (Technical Education) or B.Eng./ B.Tech/HND (Mechanical Engineering)
Block, Brick & Concreting/Building Construction B.Sc. Ed. (Technical Education) or BEng./B.Tech/HND (Civil Engineering)
General Metal Work/Fabrication & Welding B.Sc. Ed. (Technical Education) or B.Eng./B.Tech/HND (Metal & Fabrication)
Electrical Installation B.Sc. Ed. (Technical Education) or B.Eng./B.Tech/HND (Electrical Engineering
Furniture /Woodwork B.Sc. Ed. (Technical Education) or B.Eng./B.Tech/HND (Wood Engineering)
Garment Making Craft Practice B.Sc. Ed. (Technical Education) or B.Eng./B.Tech/HND (Fashion & Design)
Bursars B.Sc. /HND (Accounting)
Guidance Counselors B.Sc. Ed (Guidance and Counseling)
Librarians B.Sc.Ed. ( Library Education/Library and Information Science
Workshops Attendants OND HND (Mechanical, Civil or Electrical/Electronic Engineering)
Requirements For Delta State Technical Colleges Teachers Recruitment
a. All Academic/Professional Certificate (in respect of 1 above)
b. NYSC Discharge Certificate/ Exemption Letter
c. Passport Photograph
d. Certificate of Local Government of Origin
e. Birth Certificate/ Age Declaration
How To Apply for Delta State Technical Colleges Teachers Recruitment 2021
Interested candidates are expected to upload the following documents to the Ministry's website; technicaleducation.deltastate.gov.ng.
a. Applicants are to apply online within six (6) weeks from the time of publication
b. Applications are to be completed online and free of charge at the Ministry of Technical Education portal technicaleducation.deltastate.gov.ng.
c. Upon the successful application online, applicants will receive confirmation through SMS or email (where applicable).
d. Shortlisted candidates would also be notified by SMS and /or email and invited for a computer Based Aptitude Test (CBAT). Only candidates who are successful in the CBAT would be invited for the oral interview /Micro Teaching Practicum.
NOTE
a. Induction/Registration with the Teachers Registration Council of Nigeria (TRCN) will be added advantage
b. Applicants should not be more than 35 years of age.
For more enquires visit [email protected]
Mrs Theresa Adiabua Oliko
Director of Information
Good luck!