Babcock University Acceptance Fee Payment Guidelines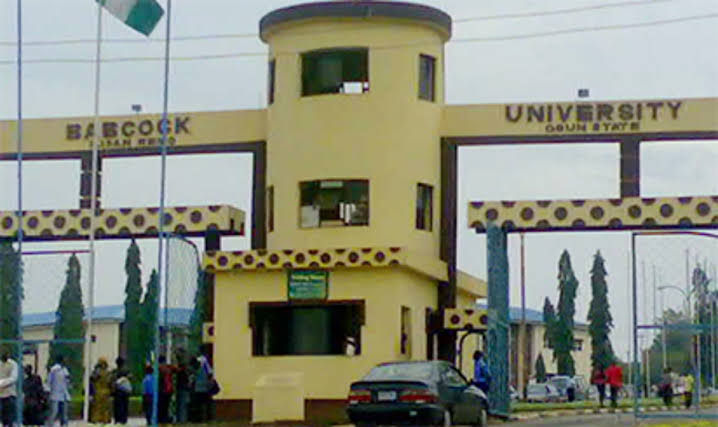 Babcock University Acceptance Fee Payment Guidelines for 2020/2021, see how to print Babcock Admission Letter, Clearance and Hostel Accommodation Guidelines for Fresh/Newly Admitted Students.
Successfully admitted students of the Babcock University should be informed that they're to proceed with the printing of admission letter and payment of acceptance fees for the 2020/2021 academic session.
What You'll Learn in this Post
How To Print Babcock Admission Letter
Login with your Username and Password used for application
Click Admission Letter
Click GO
Scroll down and click PDF to print Admission Letter in PDF format.
How To Pay Babcock University Acceptance Fee 2020/2021
A. All candidates offered provisional admission (excluding LAW and MEDICINE AND SURGERY students) should proceed immediately to the bank to pay a non-refundable acceptance fee of One Hundred & Fifty Thousand Naira only, (N150,000.00.) which is part of the school fees using your APPLICATION ID as reference on E-tranzact payment platform.. Present your Application ID (5 digits) at any of the following banks: Diamond, UBA, WEMA, Zenith, GT Bank and First Bank and pay on the E-tranzact payment platform.
B. Newly admitted students for LLB (Hons) LAW and MBBS MEDICINE AND SURGERY are required to come to the University with their credentials to see the School Officer to get the AUTHORITY TO PAY and collect the Admission Letter before proceeding to the bank to pay A NON-REFUNDABLE ACCEPTANCE FEE of Three Hundred Thousand Naira only (N300, 000.00) which is part of the school fees at any of the following banks: UBA, Diamond, WEMA, Zenith, GT Bank and First Bank using your APPLICATION ID as reference on E-tranzact payment platform.
WARNING: DO NOT PAY MONEY TO ANY INDIVIDUAL OR GROUP OF PEOPLE EITHER INSIDE OR OUTSIDE BABCOCK UNIVERSITY.
NEW STUDENTS' ARRIVAL, ORIENTATION AND REGISTRATION: Report to the School Officer of your School at Babcock University from 10:00 AM-5:00 PM during the registration period with the following documents:
Four (4) copies of 2020 original UTME/JAMB result slips;
Eight (8) recent passport-size photographs and four (4) copies of birth certificates
Originals and Four(4) photocopies of SSCE results or equivalents
Originals and Four (4) photocopies of official receipts of acceptance fees and balance of the school fees paid
Original receipt of payment for Babcock Post-UTME online application form showing your Application ID.
Candidates awaiting results shall sign an undertaking to present acceptable SSCE results or its equivalent before matriculation.
ACADEMIC CLEARANCE: Report to the Head of Department for academic clearance.
PSYCHOSOCIAL CLEARANCE: Report to Babcock University Teaching Hospital for Medical Screening and Student Support Services Unit for psychosocial screening.
PLEASE NOTE
Babcock University Hostels
New Students: Premium and Classic (No Regular hall for the new students).
Male Category: Neal Wilson and Bethel Splendor
Female Category: Crystal Hall and Queen Esther
Candidates who evade any of the above processes run the risk of having their admission withdrawn.
Candidates who have not attained the age of sixteen (16) by December 31, 2020 may not be considered for admission.
Babcock University reserves the rights to withdraw any admission offer if:
It is discovered at any time a candidate does not possess any of the entry qualifications which he/she claims to have obtained.
This provisional Admission offer DOES NOT meet the criteria as shall be stipulated by JAMB on 2020/2021 Admission Policy.
However, the Non-Refundable Acceptance Fee Deposit stated above together with any other school fees already paid shall be subject to REFUND only on account of 4. (b) above.