WAEC Yoruba Questions 2022: Get WAEC Yoruba Objective & Essay questions and answers for Wednesday June 1, 2022, Paper III & II: Objective & Essay – Yoruba – 8:30am – 10:30am.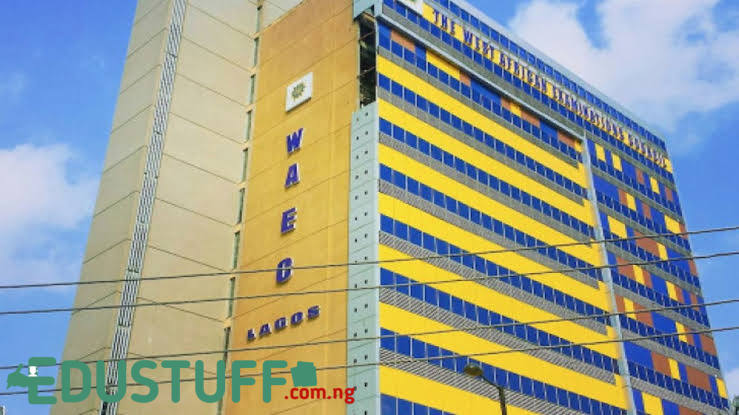 What You'll Learn in this Post
WAEC Yoruba Questions 2022 Objective and Essay
1e.
ISELE LAABI KAN TO SOJU MI
Ijanba ina kan ti o sele loju mi waye ni ojo kerinla osu keji odun 2013. O wa ye ninu soobu kan ni alaguntan, iyana ipaja. Soobu yi ko jina siibi ti ise mi wa. Soobu naa wa ni abe ile alaja meta ti o do ju ko ilepo mobili ni alaguntan.
Ninu soobu yi foomu ibusun niwon nta nibe ti won npe ni matiraasi. Oja yii si kun inu soobu yi biba. Gbogbo ita soobu naa ni foomu naa wa. Omoyibo kan ni oni soobu naa. Ni ojo ti isele laabi yi sele, nkan kekere ni o fa sababi. Eeyan kan wa ti o sese gba soobu tire legbe soobu oni foomu yi. O wa pe awon ajorin, weda lati wa ba a jo awon irin kan po ninu soobu naa. Soobu tuntun yi ati ti onifoomu si fegbe kan arawon ni.
Bi ogbeni weda se n ba ise jorin jorin re lo, ina weda n se yo, o nta jade bo tin sise naa. Lai mo wipe ina na ti ta ba okan lara awon foomu to wa legbe soobu naa. Ko se ni to tete kofiri nkankan. Nigba to maa fi to ogun iseju opolopo foomu ti lana ninu soobu lohun. Eefin ti bole. Ina tinso laulau la be dekini. Eefin nlanla ti bo gbogbo ile alaja meta naa. Awon eniyan tin sa kijokijo. Ariwo tin so.
Ese ero tipe jo, awon eniyan ti n gbiyanju orisirisi nkan lati pa ina na. olomi ti nda omi, olose tin da ose si nu ina na, awon to ni agolo iyefun panapana gbe ti won jade won tee sinu ina yi sugbon kaka ko san lara iya aje ina yi, pipele lo n pele sii. Laipe ina na ti ran awon soobu to wa legbe ibe.
Won ti pe awon panapana, sugbon ki won to o de gbogbo foomu ti jona tan. Gbogbo nkan to wa ninu soobu keji naa ti jona tan ki won to o de. Ina ti fe ma ran lo soke ki awon panapana to o de.Nigba tii won de, won se gudugudu meje pelu yaya mefa won si ri ina naa pa.
Enito ni soobu kosi nibe nigba tii oran yi sele, won lo pee wa ni, nigba ti o yo lookan ti o ri ina na, nse ni o bu sigbe peregede, o ka wo le ri, o fi di jale. Awon eniyan roomu, won paro wa fun.
Nigba tii wahala ina yii maa fi bere ogbeni weda ti pari ise, ko mo nkankan to sele, nigbatii won lo pe de, to yo lookan, to ri ina to nbinu laulau, baba yi daku lo gborangandan ni o. Won ro mi lee lori kotoo ji ni o.
Adura mi ni wi pe oluwa ko ni je kari iru isele laabi yi mo. Imoran mi fun awon onise owo paa paa julo awon ti o nlo ina ninu won, ni wi pe ki won tun bo maa kiyesi sara. A o ni ri ja ina o. ki awon oni soobu maa ri wi pe won pa gbogbo ina soobu ki won to o ma lo sile.
Click: https://wa.link/ku5yzd to get
Answers loading…………..
WAEC Yoruba 2022 Objective and Essay Questions
YORUBA-ANSWERS
YORUBA OBJ:
1-10: BACDDDBDAA
11-20: ABDDCBCABD
21-30: DAACDA
For assistance click Here now
or
Thanks for reading.