7 Things You Should Know Before Registering for JAMB: The Joint Admission Matriculation Board (JAMB) has started the Unified Tertiary Matriculation Examination (UTME) registration which is scheduled once in a year for students seeking admission into any tertiary institution in Nigeria.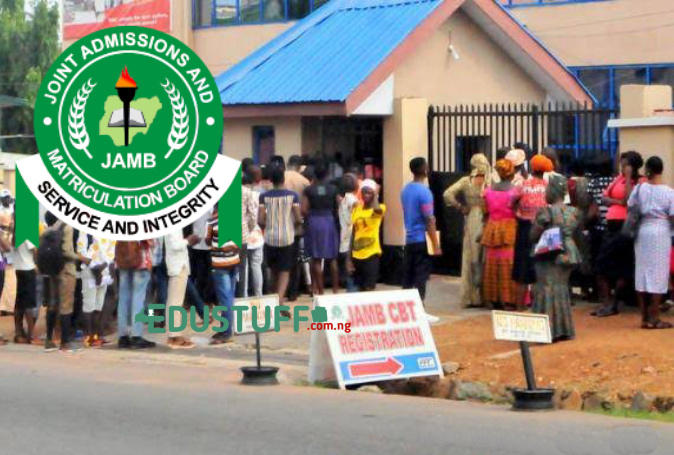 JAMB 2022 Registration Date
The date for the Registration is said to hold from 19th February 2022 to 26th March 2022.
Unlike previous methods and requirements needed to register for JAMB, this year has some changes and new requirements, we've to tell you on Edustuff.
Below are things you should know before Registering for JAMB 2022
7 Things You Should Know Before Registering for JAMB
1. Need for NIN: The Federal Government has made the use of NIN mandatory, JAMB has decided to make it a compulsory thing for students who wants to register for JAMB. Simply, No NIN, no JAMB, student who wishes to write JAMB 2022 without Registering for NIN will end up not writing 2022 JAMB.
2. No illegal NIN: Student should note that they can't use their parents or another person's NIN for JAMB Registration. It's not allowed and unacceptable.
3. Correct Names and phone number: Student must also register with their names appropriately with the order of ; Surname, first name and other names, make sure your details are correctly entered during NIN enrollment.
4. Valid Phone Number: The phone number you'll use during NIN enrollment and JAMB Registration must be active, kindly note that you mustn't use a phone number that has been previously used for JAMB Registration.
5. Email address is compulsory: Student should also endeavor to generate an email address before registration.
6. Proper Registration: Student/candidate should make sure their course of study tally with the subject combination for the exam and make sure their choice of institution offers such course.
Student are to write four subjects of which English is compulsory. One state university, one Federal, one polytechnic and one institute should be the order of their choice of School.
Applicants must also make sure they register names according to their birth certificate and NIN. Also, their year of birth must be the same on all documents.
7. Registration Fee: The registration fee for 2022 JAMB is #3500 and N500 for recommended Reading Text.
8. JAMB Accredited Centers: JAMB has warned against the registration for the 2022 UTME at unaccredited centers or cybercafé, check the list of the approved JAMB centers and visit the one next to you.
Thanks for reading this article.