NYSC Senate List Mobilisation Batch C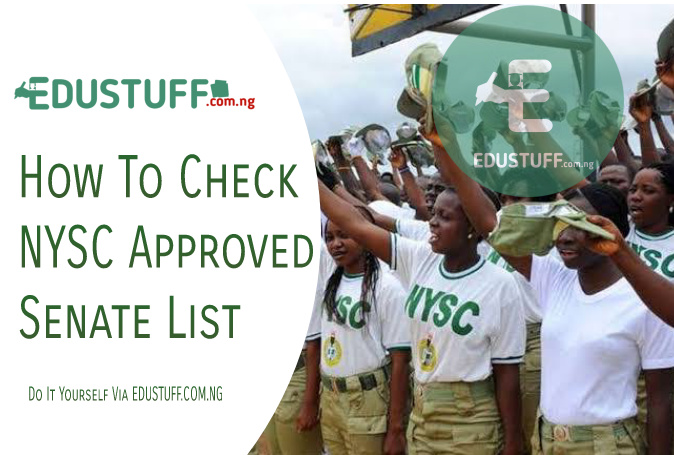 NYSC Senate List for 2022 Batch C Prospective Corps Members (PCMs), see how to check NYSC mobilization list for of various institutions in Nigeria via the NYSC Senate list portal, nysc.org.ng.
The Senate list for NYSC is a list of approved names of graduates in various instituion in Nigeria by the Senate of Corps Producing Institutions (CPIs).
The Senate List of NYSC shows the eligibility for graduate to register for NYSC Program.
Is NYSC senate list out for 2022?
Yes, the NYSC approved senate list for the 2022 Batch 'C' Stream I, II prospective corps members is out online.
How To Check NYSC Senate List 2022 Names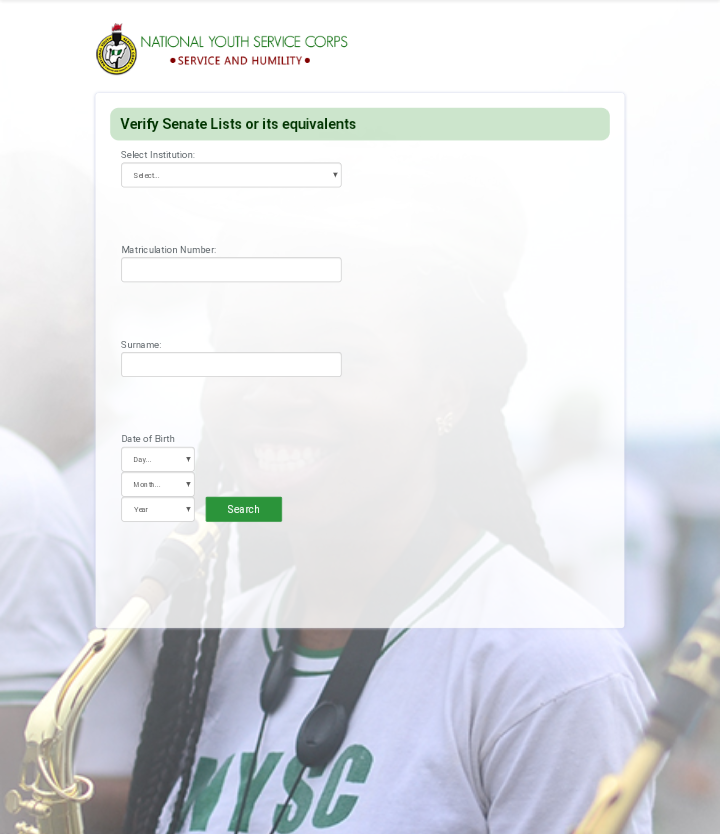 Kindly visit the NYSC Senate / Academic Board list portal at https://portal.nysc.org.ng/nysc2/VerifySenateLists.aspx.
Select your Institution.
Input your Matriculation Number.
Enter your Surname.
Select your date of birth.
Click the 'SEARCH' button to access your mobilization status.
Is NYSC Senate List out for Batch 'C'?
Yes, the Senate list for Batch C is out, kindly keep checking edustuff.com.ng to find out.
I Can't find my name on NYSC Senate List /mobilization list
If you can't find your name on the Senate List, kindly wait and recheck, your instituion may have not upload the names of the mobilized graduates yet. For further information, visit your instituion to log any complain.
Why is my name not on NYSC Senate list?
According to findings by Edustuff, the following may be the reasons you can't find your name on the NYSC Approved Senate list:
Your name is on the JAMB matriculation list
You don't complete your final clearance with your institution
You failed to Sign up for NYSC at the Directorate of Students' Affairs in your school
NB: Direct all questions regarding 'date of birth' 'name correction' to the Students Affairs Unit.
Congratulations to the succesfully mobilized PCMs.
This page answers: How do I find out if my name is on the Senate?, How do I check my Senate List 2022?, NYSC Approved Senate list 2022 Batch C