Higher Education Emergency Relief Fund Grant 2021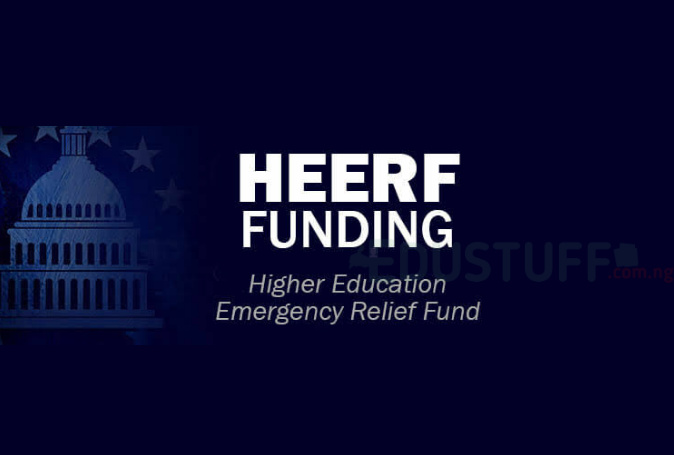 HEERF Grant 2021: See how to apply for Higher Education Emergency Relief Fund (HEERF) 2021 Grant Application for Students enrolled in prairie view a&m University (PVAMU), check other requirements.
The Higher Education Emergency Relief Fund of 2021, referred to as HEERF II, the Federal Government has allocated PVAMU additional funding to prevent, prepare for, and respond to coronavirus and the ongoing impact of the pandemic, as a result of the Coronavirus Response and Relief Supplemental Appropriations Act.
According to CRRSAA universities receiving funding during HEERF must distribute all of the money allocated for students to students. Consistent with the federal regulation we will prioritize aid for those students with exceptional need.
HEERF Grant Application Date 2021
For the fall 2021 semester, the application process will begin on August 9, 2021
Application Deadline: August 30, 2021 at 11:59 p.m.
NB: No email notifications will be sent out with status updates until review begin on August 17th and will be sent out daily thereafter until all applications have been reviewed. No updates will be provided before that time.
There will be 3 disbursement dates for fall HEERF grants, they are as follows:
HEERF Grants Disbursement Date 2021
1st disbursement – August 17, 2021
2nd disbursement – August 25, 2021
3rd disbursement – September 1, 2021
Eligiblity for Higher Education Emergency Relief Fund Grant Application
All students who were or are enrolled at PVAMU during the COVID-19 national emergency (on or after March 13, 2020) are eligible for emergency grants from the HEERF funds, regardless of whether they completed a FAFSA or are eligible for Title IV.
That includes citizens, permanent residents, refugees, asylum seekers, Deferred Action for Childhood Arrival (DACA) recipients, and similar undocumented students.
Currently enrolled students must use their @pvamu.edu email address on their certification or application. Students who are not currently enrolled should use a personal email address on their certification or application.
NB: Any student who has been enrolled at PVAMU any time since March 13, 2020 and is experiencing an emergency related to COVID or as a result of COVID-19 qualifies to apply for these funds.
Any student whose first semester at PVAMU will be fall 2021, must be enrolled in classes to qualify for the grant and will not be included in the 1st disbursement due to the fact that you will not have started classes on that date.
How To Apply for HEERF GRANT 2021 Form
To apply for the Higher Education Emergency Relief Fund Grant 2021 fill the application form by clicking HERE now.
Good luck, thanks for reading.