Bayero University Kano, BUK to start online Lectures next semester for Postgraduate School Due to the Prevailing  COVID-19 Pandemic.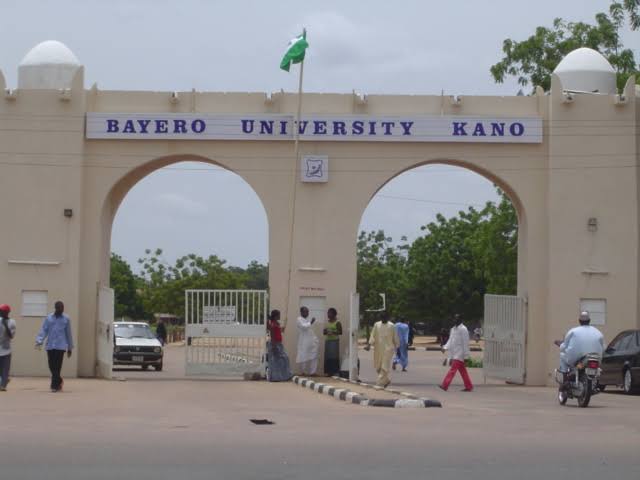 Barring any unforeseen circumstances, all Post Graduate programmes in Bayero University, Kano especially at Ph. D level will be beginning from the second semester be holding their lectures online, the Vice-Chancellor, Professor Sagir Adamu Abbas, has revealed.
Already, he said the University has secured a license for zoom meeting. The management is putting adequate arrangement with a view to starting the online teaching beginning from second semester of the current academic Session.
Professor Sagir Abbas dropped the hint on Monday at the College of Natural and Pharmaceutical Sciences when he went round to monitor the commencement of lectures as well as to assess the level of compliance with the Covid-19 protocols by both staff and students.
He also revealed that the license was the largest in the country amongst the tertiary institutions with the capacity of holding twenty parallel sessions simultaneously with about 500 participants, explaining further that the Centre for Information Technology of the University is making frantic eftorts to kick start the virtual learning.
The Vice Chancellor, acknowledged the quantum of challenges facing tertiary institutions especially in developing countries on how to conduct their academic activities in comformity with the protocols of Covid-19, particularly given the fact that the system was not designed for an online mode of conducting lectures.
"However, as it is now, and for us to survive, it becomes imperative to devise a means to adapt to the new normal caused by the global pandemic of Covid-19," the Vice Chancellor said.
He added that apart from the Ph.D degree programs others that would be conducting their lectures via online mode are the General Studies Program (GSP) at undergraduate levels. He said was specifically introduced as part of the response by the government on the need for educational institutions to rise up to the challenges of the Covid-19 pandemic without making the students miss their lectures.
The Vice Chancellor noted that the virtual mode oflecture would be gradual. He said it was hoped that in the very near future all courses and programmes would be taught virtually in which case all the needed facilities would be provided.
Professor Abbas charged students to observe all the protocols of curtailing the spread of the virus through wearing of face masks, social distancing, regular washing of hands and the application of hand sanitizers at all the times.